Sunny Sunday at a Jam packed Weston Beach Race
The day kicked off with one of the wildest and largest 85cc classes we have ever seen.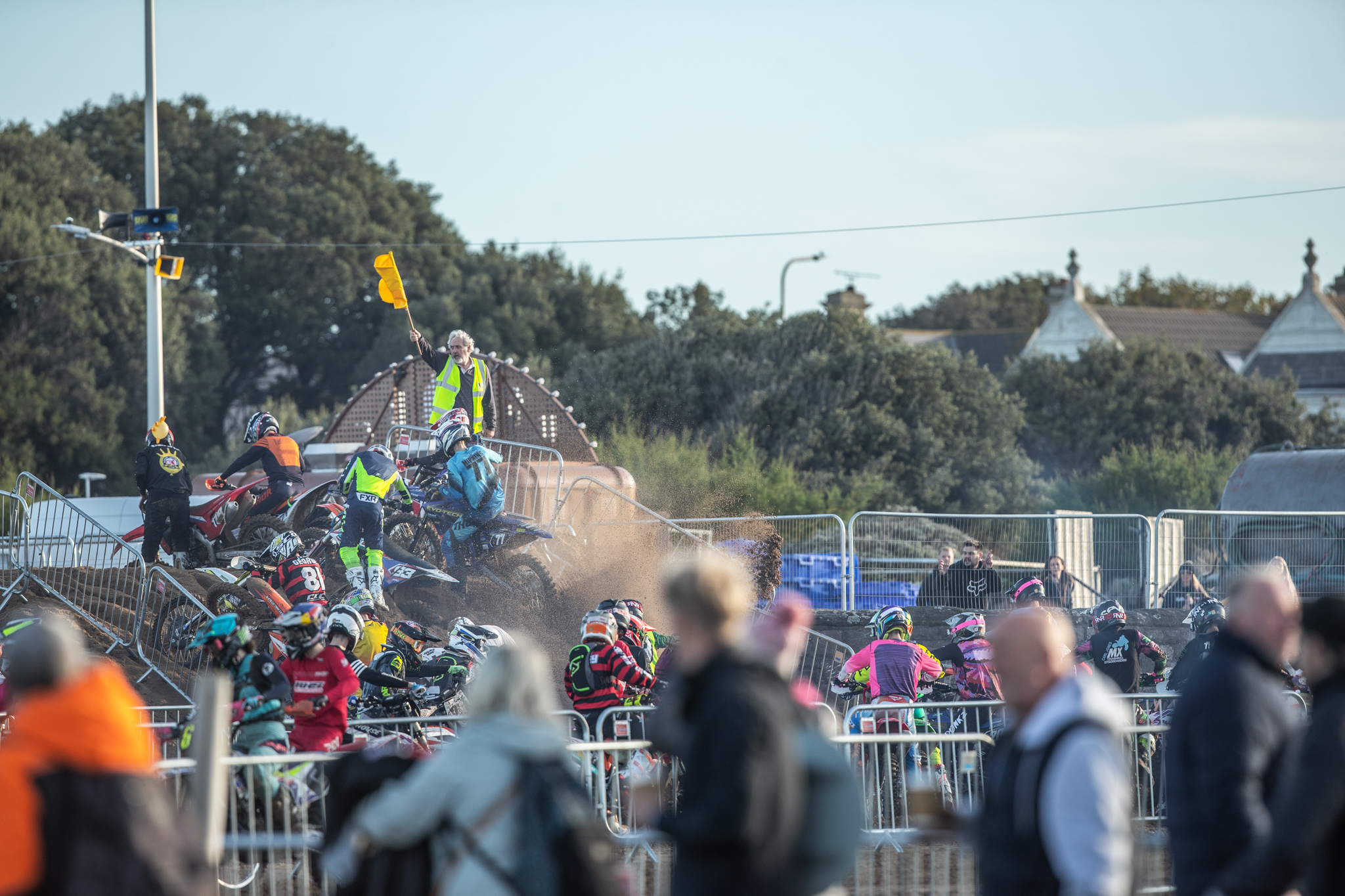 The 85cc class was broken down into Big Wheel and Small Wheel which was dominated by British Championship riders. Alfie Geddes Green stole the show in the Small Wheel class and bought home one final podium to round off his season. He was closely followed by Jenson Severn on a GASGAS in second and Lucas Lee riding a Husqvarna in third. In the Big Wheel class Josh Vail took top step for SJP Moto followed by the GASGAS rider Drew Stock and Freddie Gardiner for the Matt Gardiner MX team in third.

The Adult Solo class is where all the action is, the biggest race of the weekend, this year we had over 800 riders in the adult solo race and it was by far the most carnage we have seen in the solo class in years. In the Factory Image Racing Ladies class we saw 2022 World Women Enduro Champion Jane Daniels take top step placing 74th overall. Zoe Zembrzuski in second and Elizabeth Tett in third, all within the top 400. Over 40s never fail to disappoint, Derek Bawn on the Husqvarna, Derry Milling on the KTM and Ryan Lawn on a Honda all on the podium in the respective order. The overall Adult Solo class was topped by Todd Kellett, who is now on par with David Knight and Rob Meek for five Weston Beach Race wins. MX2 British Champion Conrad Mewse on his last ride for the 426 Motorsport Stebbings KTM Team impressively, came second and previous winner Ashley Greedy, yet again made an appearance on the podium in third place.
Will Todd be back next year to confirm a new all time record?...