Weston Beach Race Saturdays Racing Action
The 39th Anniversary of the Weston Beach Race kicked off today with the 125cc & 250cc and 65cc Junior classes and the Quad and Sidecar class. It was a tight race in the 125/250 class with Sam Hughes taking the overall win in the 125cc class after Reece Jones had bike issues on the last lap with Team Green Kawasaki rider Charlie Palmer coming in second. Tyler Westcott, 250cc British Championship winner, rounded off his year at the top of the podium, followed closely behind Finley Evans and Leon Williams.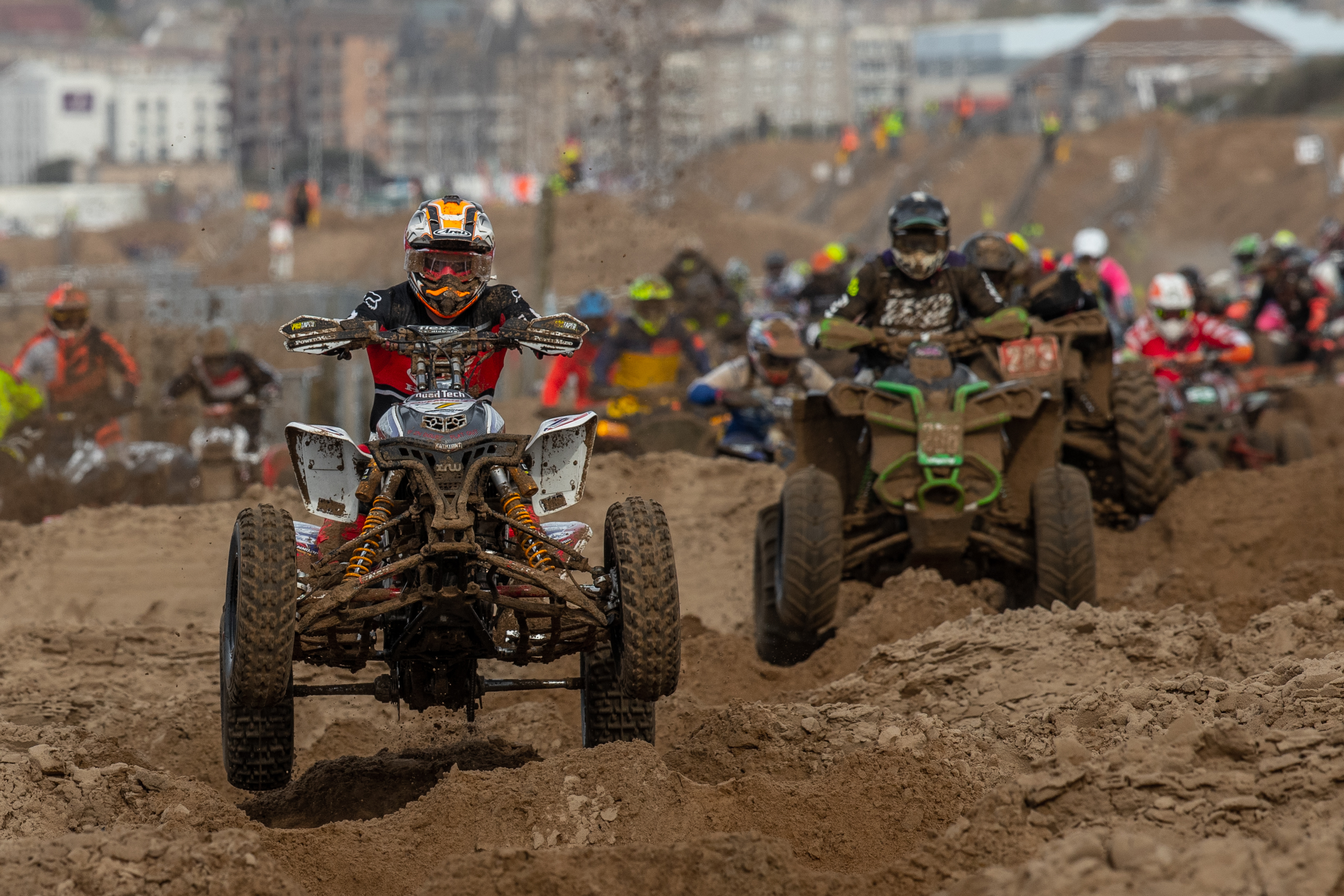 The 65cc class was one of the more interesting races to watch this year with Casey Lister, during his first ever year at the Beach Race, came on top of the podium ahead of Riley Ray Barrow and William Evans on the GasGas.
In the Quads race, the riders never fail to disappoint with Yamaha rider Carl Bunce taking the overall win in the quad class, on the solo podium we saw Honda rider John Kelly and Jack Naylor take second and third respectively. In the Quad 4x4 class we yet again saw Steve Atkins on top followed by Graham Guy and Lathan Prichard. The Two Man Quad Jones team took the 2 man quad class by storm ahead of Adam Twine and Ben Gregory' team in second and Jack Hodge and Allyn Taylor in Third. Last but not least was the spectacular SideCar class with David Williams and William Green taking the win ahead of Alun Davies and James Ferguson in second and Paul Manning and Simon Rogers in third.