Kullas closes gap at top of British MX1 Championship at Blaxhall
Harri Kullas continued the second half of his Revo ACU British Championship campaign at Blaxhall, Suffolk, on June 19th. A track he likes and where he won the overall in 2021.
After qualifying in 3rd place, Harri was well placed on the start and got a clear holeshot, leading from the first lap til the last. Shaun Simpson kept Harri honest, keeping the gap to 3 or 4 seconds the whole race, with Josh Gilbert 3rd and Tommy Searle in 4th place at the finish.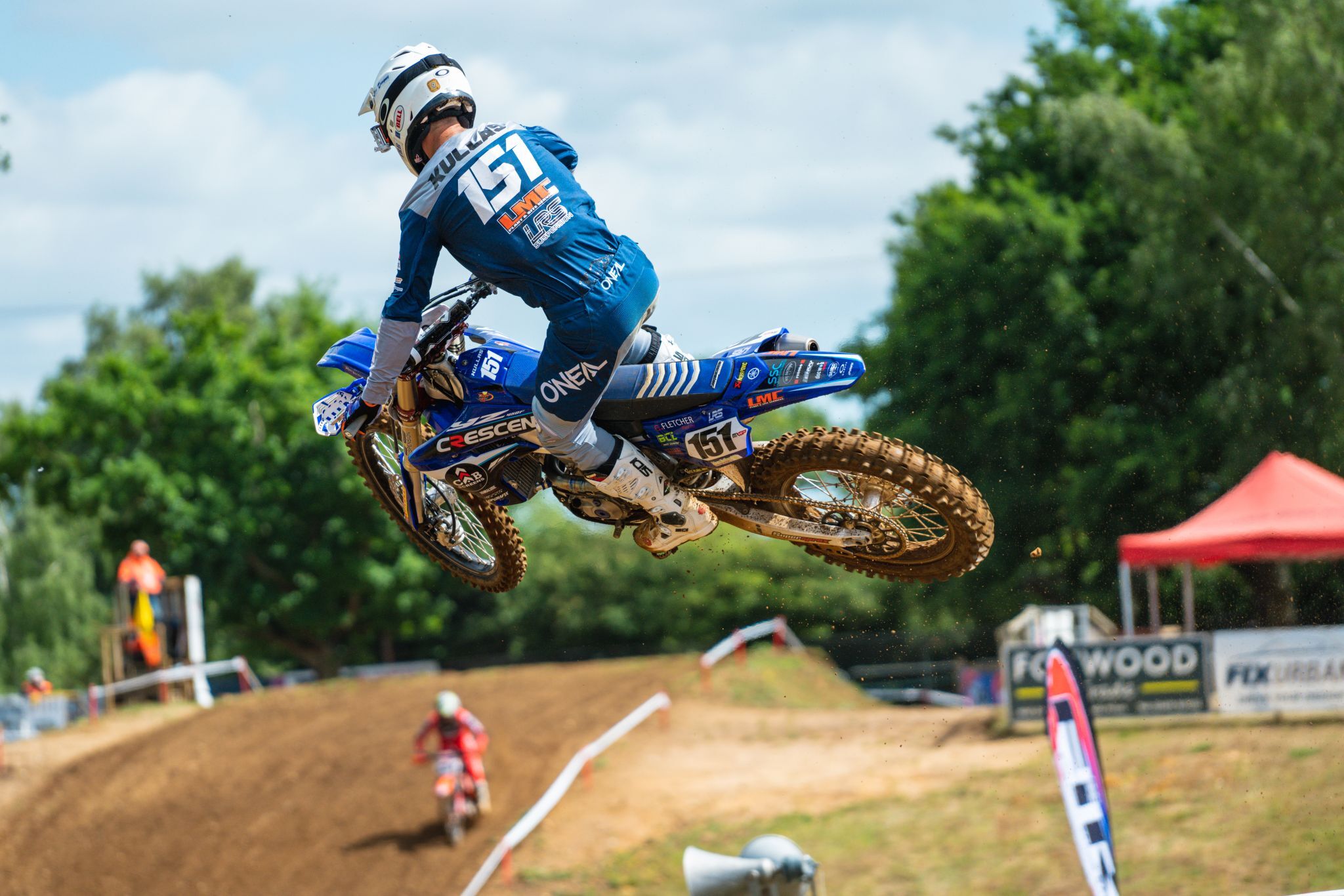 In race two, Harri was 3rd off the line behind Searle and Simpson. Simpson put the hammer down early and when Harri passed Searle on lap 3, the gap to Simpson was already too big to bridge and he settled into second, pulling away from Searle by 25 seconds.
Harri finished 2nd overall on the day and closed the gap by 9 point in the series, to only 13 points. All to play for.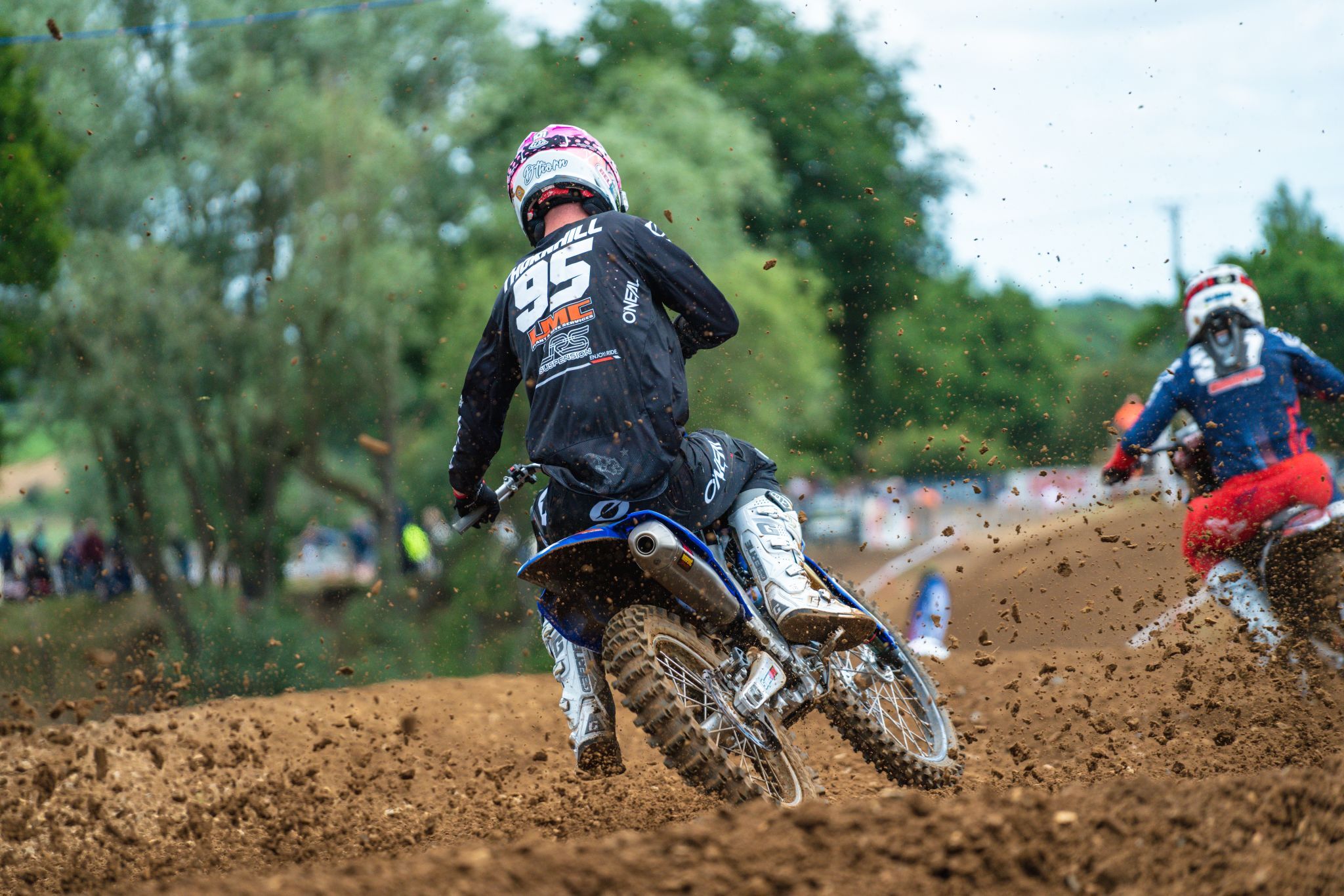 Dan qualified in 16th place and then started in around 13th place. Despite a few mid-race issues, Dan kept the pace up and pushed hard for 11th by the finish. Race two was a much stronger race for Dan, even though he had a similar start in around 13th place. Dan kept some really consistently fast lap times and moved up to 10th place with 3 laps to go, which is where he finished. 11-10 gave him 10th overall for another positive days racing.
Sam was looking for a top result at one of his local tracks, and qualified in 14th place. In race one Sam got a great start, rounding lap one in 8th, before making a few more passes for 6th around mid-race, before disaster struck and a mechanical issue forced him out of the race.
Another great start for Sam in race two, as he avoided the first turn carnage and was 7th early on, before dropping a few places mid-race to finish an outstanding 9th for a much deserved top 10 finish.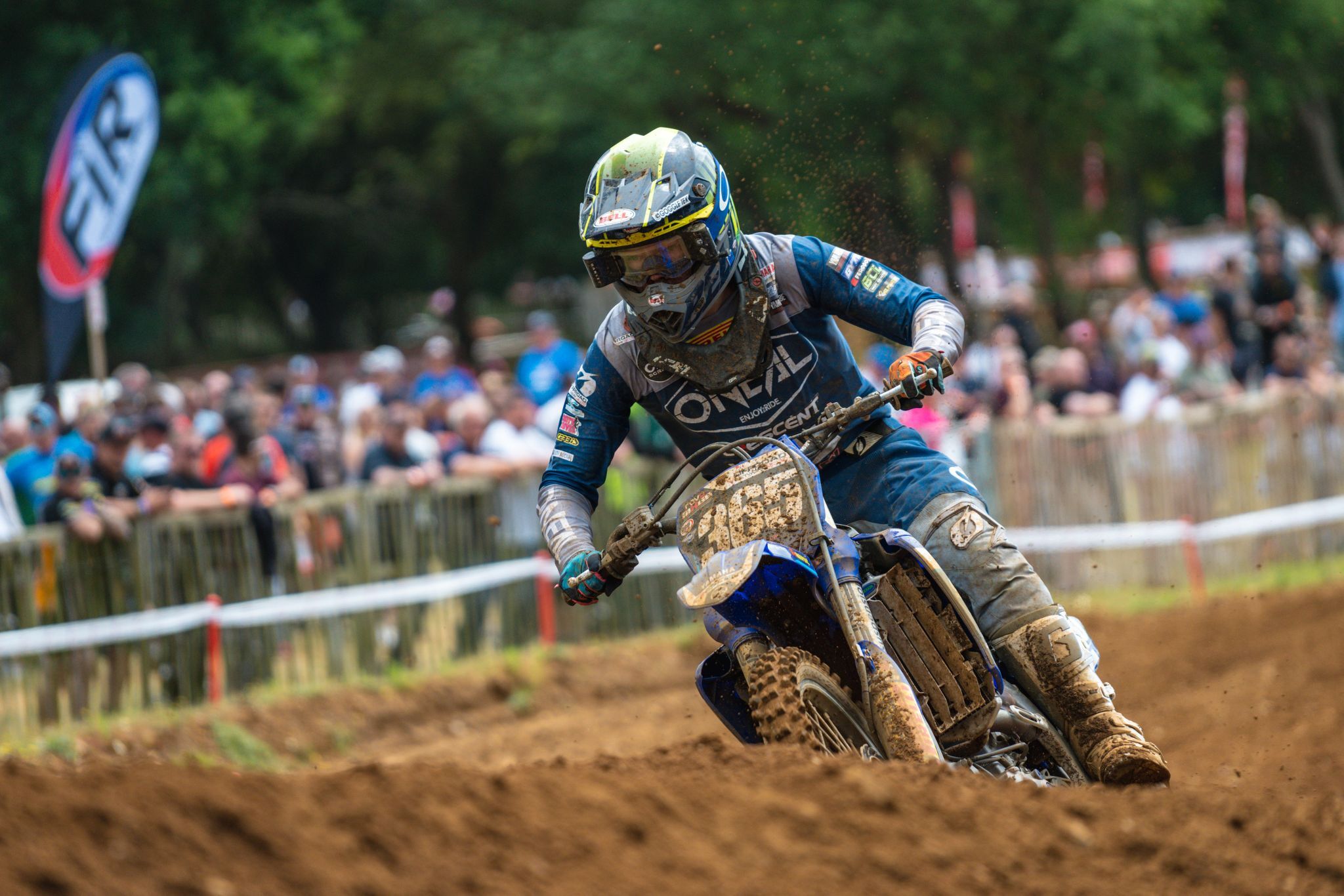 Harri Kullas "All this work is paying off, my mechanic Steve helping me at training days in Belgium and France, it's a team thing. We pushing and feeling the riding is going better towards second half of the season. First race got the holeshot and lead from start to finish. It was strong ride from me. Second start wasn't that great and once I moved to second place then Shaun was too far away and I settled for second place which gave me second overall. We gained few points on the leader so that was great thing. Many races to go still so need to keep the focus"
Dan Thornhill "Mixed day for me today at Blaxhall. As always I enjoyed the track and racing today. Not a happy feeling in Moto 1 but salvaged an 11th place and a much better feeling and solid performance for a 10th in Moto 2. Quite an opposite in feeling and performance between each moto but a consistent couple of results was unusual. Working the right way so taking the positives and keep working harder for the next few weeks"
Sam Nunn "Bitter sweet day at Blaxhall. Race one was going really well and I have moved into a comfortable 6thplace, before a mechanical issues forced me out of the race. Second race I was happy to finish 9th. Pretty happy with my speed and starts were good, so looking forward to the next one. Thanks to the whole team and everyone else who helps me"