GRT Impact KTM have signed Blake Ward Clarke, who came third in this years Championship, to join for the 2023 season.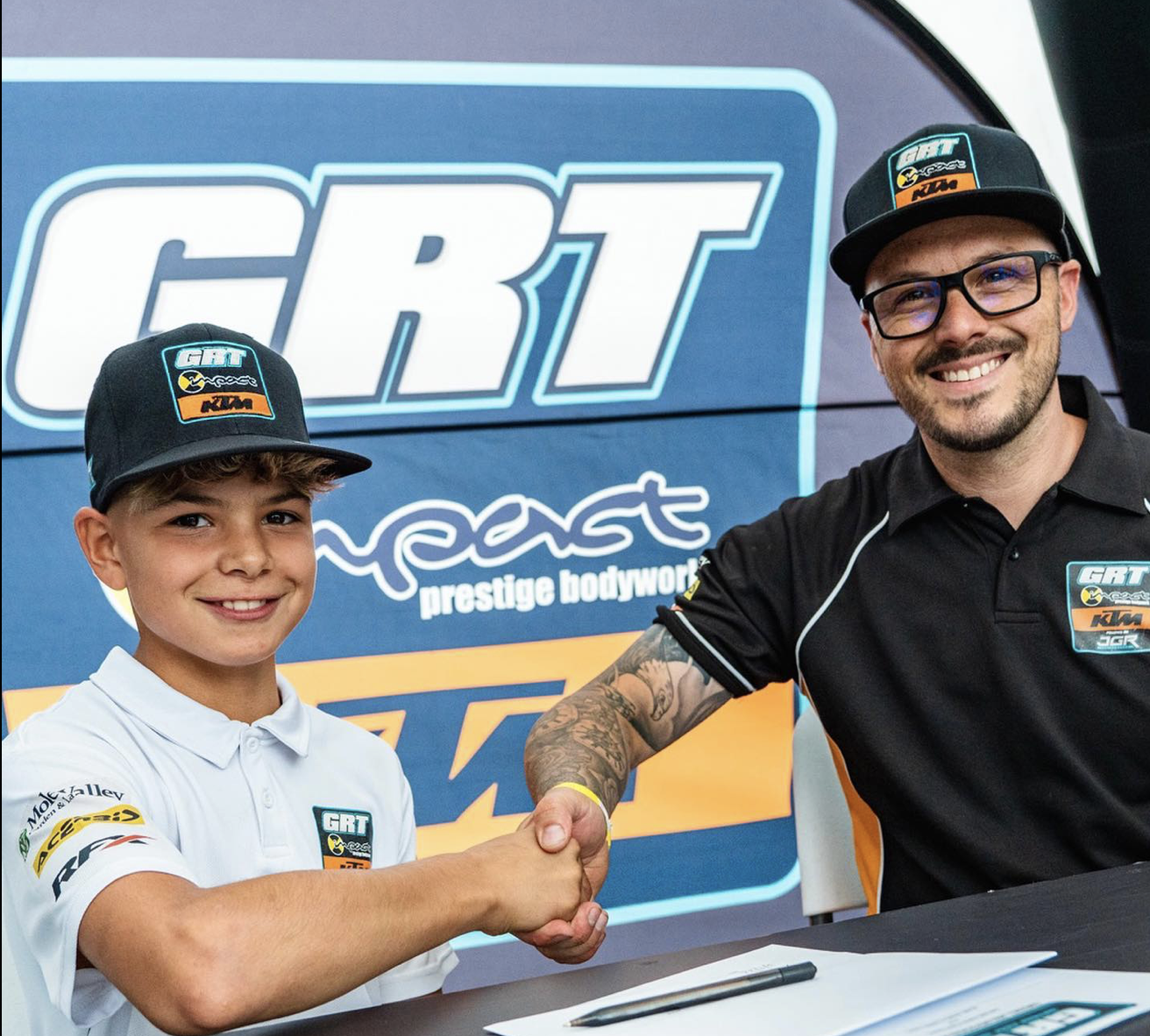 The team said
"2023 Welcome to GRT, Blake Ward-Clarke! Blake will be joining us for the 2023 season, after an impressive 2022 saw him wrap up the MX Nationals 85SW Championship last weekend Give Blake a warm welcome! Thanks for all the support.
@grtimpactktm @impactbodywork @ktm_uk @jgrperformance @alpinestarsmx_uk @cisportltd @motul_uk @airportautoscommercials @briggsbradley @renthal_moto @southernfireandsecurity @deppipes @holeshotmotocross @metroplumbersbrighton @spyoptic_uk @southernkitchens_ltd @acerbisuk @metrics_engineering @thurrock_car_and_van_rental @dirtydevilproducts @acerbisuk @crossxracing @goggle.tek
#molevalleylandscaping
"
Keep an eye on our socials for more rider and team updates heading into 2023.