Warmingham Lane 2022 - Revo ACU British Motocross Championship Fuelled by Gulf Race Fuels
Home
Rider Entry
Venue Info
Timetable
Track Lap
Spectating
Welcome to the Warmingham Lane Round of the Revo ACU British Motocross Championship Fuelled by Gulf Race Fuels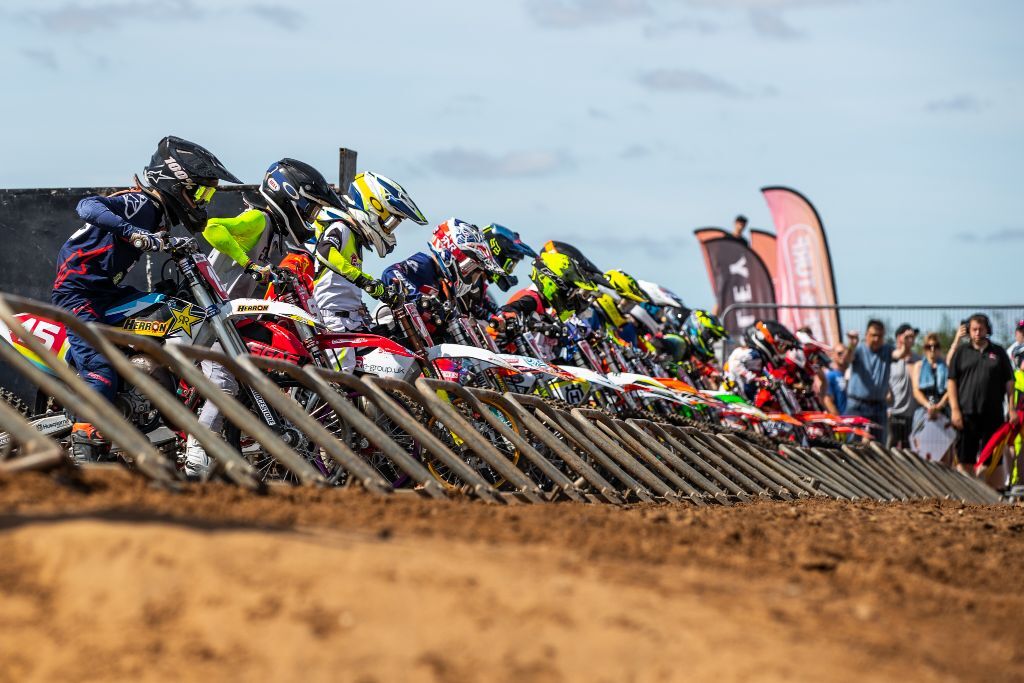 This round of the Revo ACU British Motocross Championship will host the 65cc, Small Wheel 85cc, Big Wheel 85cc, 125cc and 250cc. The Championship will also host the final round of the ACU British Auto Cup across both days on the weekend of August 13th & 14th. The Warmingham Lane circuit is situated in Middlewich just off the M6 and used for a number of AMCA events and ACU club events throughout the year. RHL Activities are pleased to be taking the ACU British Motocross Championship to this new venue in 2022.

The Revo ACU British Motocross Championship Fuelled by Gulf Race Fuels is the perfect day out for anyone who is interested in motorsport but also those who are looking for a family day out. During your time at the event you will see riders battle it out to the chequered flag in each race as the Championship begins its 2022 season tour before the ACU British Motocross Champions are crowned at the final round on September 10th and 11th.
Want to find out more about the event, tickets, venue information and more? Why not check out the tabs further up this page.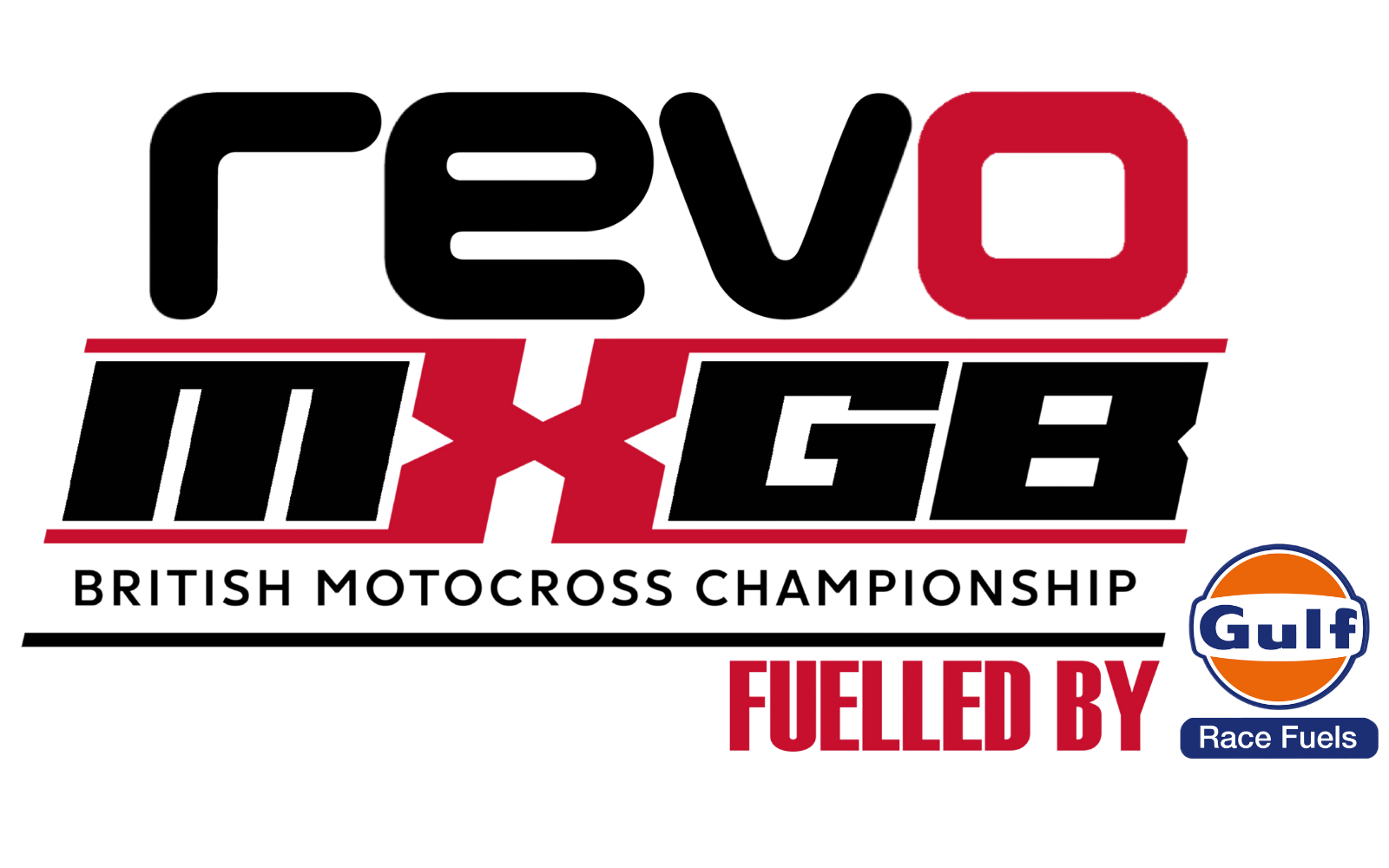 Please register or login to start your application
Click here to
Login
Venue Info
DIRECTIONS
The track is situated just outside Middlewich, Cheshire, approached through a residential area. The postcode directions take you within the vicinity and when approaching the track will be on the right hand side of the road, approached through a metal gate.
Nearest Postcode is CW10 0HL. What3Words for the circuit is SPACESHIP.BUCK.SPACESHIP

LOCAL HOSPITALS
Leighton Hospital - CW1 4QJ - 01270 255141 - 6.8 miles away

LOCAL POLICE
Middlewich Police Station - CW10 9AR - 01244 350000

LOCAL FIRE STATION
Middlewich Community Fire Station - CW10 8BX - 01606 835891

TAXI
M & J Private hire Car & Taxi Service - 07717 804802
Hatton's Taxi Service - 07770 587459

TAKEAWAY
Robs Fish N Chip Bar - 01606 737739
After Five Middlewich - 01606 836882
Jasmine Palace - 01606 833288

SHOPS
Tesco Express - Closes 11pm
Morrisons Daily - Closes 11pm

HOTELS
Travelodge - Middlewich
Bears Paw - Sandbach
Boars Head - Middlewich
Premier Inn - Northwick South

VENUE SPECIFIC INFORMATION
Do You Allow Dogs? Dogs allowed but on leads and under strict control
Do You Have Water Facilities? Yes, but not drinking water
Do You Have Wash Bay Facilities? No wash bays on site. All bike washing as per ACU environment code
Tear Off's Not allowed
Timetable
Check out the timetable for the weekend of August 13th & 14th at Warmingham Lane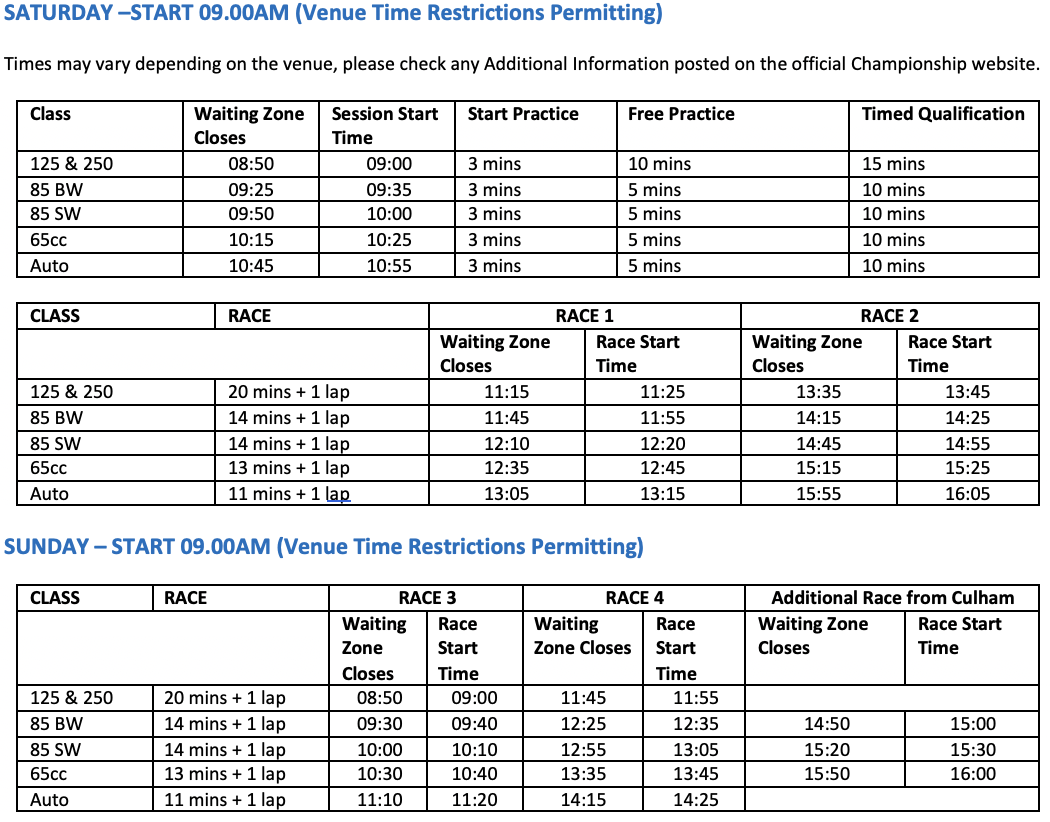 Please make sure you check out this page for any updates or changes to the timetable on the lead up and during the event.
Track Lap
Check out some recent GoPro footage of Warmingham Lane ahead of the event.
Spectating
Are you looking to attend Warmingham Lane as a spectator to watch the UK's best youth motocross riders do battle for the penultimate round of the 2022 season?
You can come and enjoy the racing action, trade stands and catering either one day or two days. View some footage from our last event in Whitby to see what you will be able to see.